1970 Home
Reunions
Class News
Memories
Email
In Memoriam
Special Recognition
Our Fathers' Stories
Charleston
Feedback
The Homecoming That Wasn't- 2020
Well, this was not the best year for the Class of 1970. Old age is tough enough but to throw a covid at us is just not fair!!! Just so we don't forget each other we decided to post pictures of us now. Enjoy! Pep
John Moore here, toasting the Class of 1970. Notice my Citadel shirt, Citadel chair, and Citadel diploma behind me. Plus, I am drinking out of one of our 30th reunion glasses. I am looking forward to our reunion next year. Stay safe.
Pep McPhillips here. Buddy, my one-eyed trusty companion, is helping me grill on a beautiful day in Daphne, AL. I raise my Class of 70 Reunion Glass in a toast to you all. Pat and I wish you all a wonderful Thanksgiving and Merry Christmas. God Bless and stay safe.
Stan Townsend here. Enjoying some of Jim Pinson's wine. Still working and enjoying it, good health, time for family. Looking forward to putting this reinion on next fall.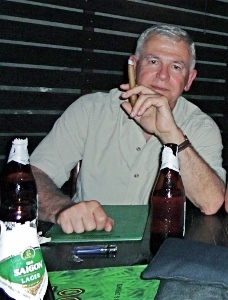 Glen Baldwin here. Enjoying life with a brew and cigar. My Irish sweetheart, Maureen, passed on to heaven in March 2018, but my two lovely daughters have given me three beautiful grandchildern. I retired full time June 2019, after a 37 year career with DuPont Company, and part time consulting- focused on filling out my bucket list of fly fishing destinations and driving fast cars.
Suds Suthard here. The car, Quito McKenna's dad "Big Ralph" drove a car like mine to campus during our junior year. While I had never even seen one, I fell in love with it and bought mine from a local dentist near Dover AFB in July 1977. My son, Mark, learned to drive it and is still waiting for me to pass it down to him. Best to all!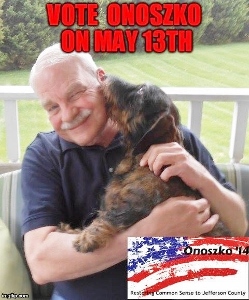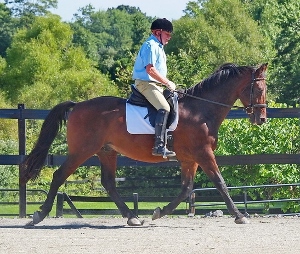 Pete Onoszko here. I retired as an 0- 5 in 1995. I got into horses in (see Teddy and I) 1980 and showed them competively for many years eventually becoming a licensed US Equestrian Federation Official. In 2004, my wife Daniela, and I got into pure bred dog showing- Standard Wire Haired Dashshunds(see Aldo and I- a AKC Grand Champion Gold Medalist- during my 2017 Campaign for Jefferson County Commissioner). I'd like to give a BIG thanks to all of you who gave me such terrific moral support and encouagement when I was running for political office. You are all in my thoughts and I look forward to us gathering together again.
Lee Arnett here. I retired from my Urology practice five years ago. This is a photo of our daughter, Elizabeth, and her three childern and son-in-law, John Marvin Murdaugh.Since retirement, I keep busy in my wood shop, fishing, hunting, and most importantly, keeping Miss Mary Happy!!! All the best to you all....Lee.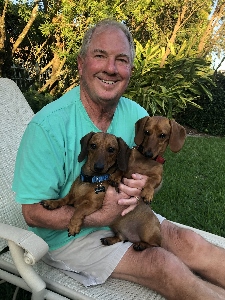 Neel Long here. Thank goodness with no reunion these pups keep me occupied. Reminds me of cadre training. Teaching them to use the latrine outside was a challenge. See you soon, I hope....Neel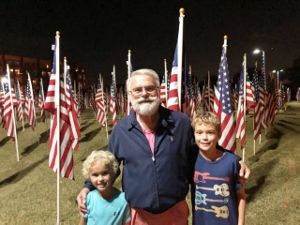 Steve Sponar here....in Bellevue, WA. We raise our glasses to the Class of '70. I've put away the golf clubs for the season & our favorite ski slope openstomorrow. With our two local grandsons, we plan to ski as often as possible. Our 4 children have honored us with 6 grandsons & 1 granddaughter; all wonderful in every way! My beloved Gypsy's Child has been on the hill for 3 years; I will splash her this spring. Racing season was cancelled last year& a March start for the upcoming season is looking dubious; Communists!! In my dotage, I spend more time in prayer. I thank God for all his many blessings & please know dear classmates that I implore Him to bless each of you on a regular basis. Hope you have a most blessed, joyous & meaningful Christmas & a very Happy New Year!



Bob Owens here. Merry Christmas to all from the Owens family here in Northern VA. Be safe and enjoy life safely. We have much to be thankful for despite our delayd reunion. Blessings....